creative commons licensed ( BY-NC-ND ) flickr photo shared by [ changó ]
Here I try to try to start trying to… think out loud about part of my project here at Thompson Rivers University as an Open Learning Scholar. One component is to work with Brian Long in help broadening the use of their TRU Wiki platform named "kumu" (I know there is a story there on the name).
On one hand I find myself thinking about trying to take on an understanding of the MediaWiki platform it is built on, which I've really not done much since my mid NMC years. But in first chats with Brian, it's less about diving into the bowels of the machine and more about generating activity/interest there.
What they have already is not the vanilla MediaWiki, but a version with the functionality and structure that worked well at UBC meaning namespaces for the Main wiki (general info), Documentation (a smattering if stuff), and Course related wikis (yikes it's empty). I am not sure if they have the WikiBooks part set up here.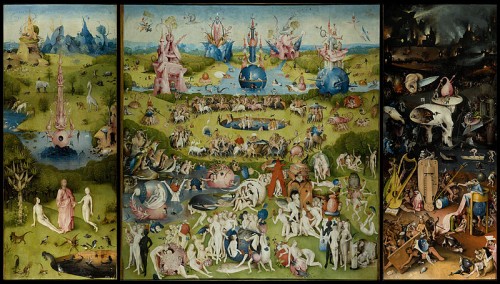 Of course UBC had years of effort and evolution to get to the place they are today… and the key role of a Wiki Gardener.
One of the outcomes of reading and recently talking to Mike Caulfield (besides that I really really do hope to find a reason to experiment with Smallest Federated Wiki, and Mike is a Lonely Advocate). But what comes to me is the mindset that is seeded by the success of the biggest wiki in the universe is the notion of the article or the final published thing as the main goal. Of course these things do grow through a fascinating evolutionary process but the end goal is the polished reference article. If the goal is to add to public knowledge, then the Wikipedia focused projects seem better.
What about the collaborative aspects of wiki as brainstorming? What are the rough idea, development things that can be done in a wiki? Maybe it's driving towards it as a mixing/making platform that can then push out a final "thing" as a publishing model? e.g. What are ways wikis can be a medium connected piece joined with… what? What are the affordances in doing brainstorming in a wiki rather than the easier solution I often reach for- an open GoogleDoc?
I also am intrigued by the features of Wikimedia Commons, if I understand right, a wiki here could somehow syndicate content into that? Media stuff I am always into. Can we run a Kumu Commons?
I go back to something that influenced me early- the Common Craft example of using a wiki to plan a camping trip.
So I am trying not to think about platform wiki stuff but… heck wiki design pattern stuff.
Like I said, just trying to think about trying to get started thinking about….