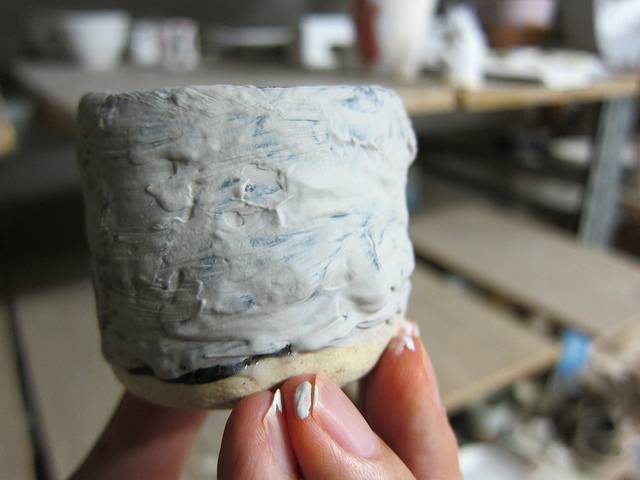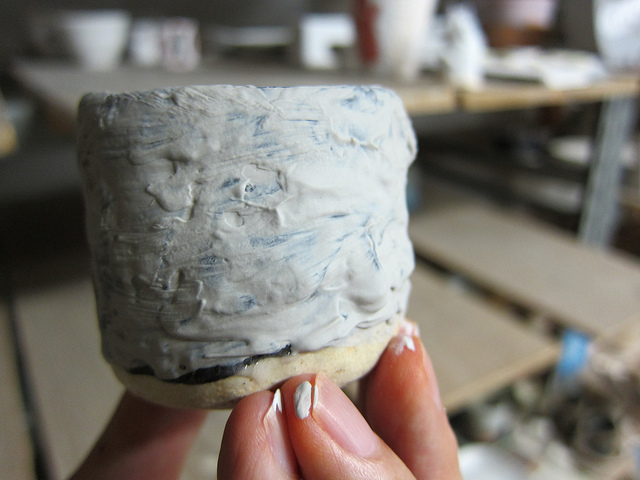 Although I have never worked with clay, I am reaching for the pottery metaphor here. This site, this series of reflections, these bits which may assemble as a portfolio, I work continuously, shaping, reshaping, letting it slump to the floor, and starting over again. Smoothing, adding, subtracting…
I have decided to make this place the representation of my time at TRU as an Open Learning Scholar. But it's almost three quarters the way through, so the next few weeks will need to include some back blogging to include my activities and works since October 24, 2015.
That's okay, in WordPress you can easily back date a post.
I initially planned to keep notes in the KUMU wiki, so I do have bits of information there and blog posts previously posted on my main blog in a TRU Time category. I likely will do a few posts to summarize work on some of the various SPLOT tools.
Since making this blog maybe two weeks ago, I set up a strategy to connect this site to CogDogBlog — I am using the same RSS Syndication we use on The You Show (and ds106, Connected Courses, and a series of other sites I have done the last few years).
I do not want every post from this TRubox site to be republished, so what I do is put posts from this site in the Syndicate This category, http://cogdog.trubox.ca/category/syndicate/http://cogdog.trubox.ca/category/syndicate/feed to the Feed WordPress aggregator on CogDogBlog.
I do the same for selected posts from my photography blog, a tumblr project, etc. I call this "personal syndication"– its an approach to utilize external publishing places but bring together parts or the whole to my central site.
In working the clay tonight, I moved towards an organizational (e.g. Category) structure. It's still in flux, but includes:
Projects including SPOLT and You Show related posts.
Activities sort of a grab bag to include my Daily Challenges, Photography, and other stuff. As Chuck Barris use to say on the Gong Show… "More STUFF"
Reflections writing about portfolios and the thinking behind the projects.
There probably needs to be a Presentations category as well. And I've not sorted out how, or if I will use tags.
It's like… splots of mud
(and some serendipty there, I lost track of this image I used for the SPLOT site and it came up again when I searched in compfight for "mud" and "splatter".
That's how the pottery bloggery goes.